"Chat 2.0"? Will Snapchat become "the best way to communicate"? (You know, besides being in the flesh…)
There is always a new update for the latest social media trend of platform that everyone's using. Could Snapchat be next? Word on the street is that Snapchat has been making some unique updates, and apparently on the road to becoming "the best way to communicate". Based on the trending dog filter, it's probably fair to say that they could be right…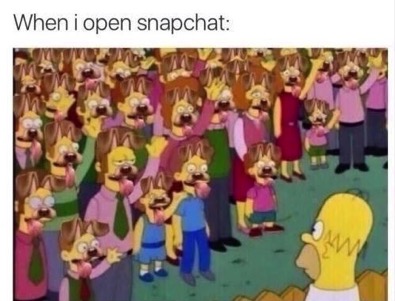 Here are some of the features of the new and improved Snapchat 2.0:
Video Notes
Live Video Calls
Audio
GIFs
Stickers
Traditional Texts
Send images from your phone's Camera Roll
Auto-advance 'Stories'
Will Snapchat over take Facebook? Looking at it from a young person's perspective… The youngsters do not have to filter the content they share as their families and potential employers do not have access to this (as of yet). With only 24 hours access to the content, they are more willing to upload it even if it is riskier, or potentially the less interesting parts of our day for friends and fellow snappers. Of course, the Snapchat privacy protects you if your content is taken and abused which arguably could encourage this market to embrace the riskiness associated with the app.
If Snapchat really does take off, will businesses and marketers inevitably saturate yet ANOTHER social media platform? Forcing us to discover a new social media platform in the hope to escape. There are signs that it is being used for business purpose already. Many makeup artists, celebrities and Vine stars are using it to promote their work while creating content around it meanwhile updating viewers about future projects and personal life insights.
As it stands now, Snapchat is still for the most part an app for the public. No ads interrupt you during your time on the app, and businesses have not yet embraced it in mass. But this is why there is a gap in the market if you have a business that could find a use for this interesting output. You never know, quirky filters and 'Stories' could even be the best way to communicate with your target market.