Below is a small cross section of the companies, businesses and individuals we are working with…
Chase Cooper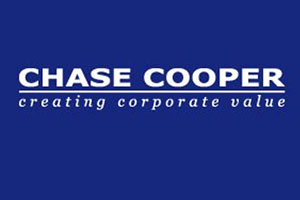 Chase Cooper is a market leading enterprise wide Governance, Risk and Compliance (GRC) solutions provider. Focused on the financial industry, their business solutions include aCCelerate, our award winning software suite including powerful analytics capabilities for enterprise wide Operational Risk, Consultancy Services and Training for GRC.
Powered by risk professionals, their industry experience, the subject matter knowledge of thier consultants is reflected in their solutions ensuring an efficient, rapid and cost effective method of achieving results that sets Chase Cooper apart as a market leading business solutions provider.
---
Bournemouth Jazz Festival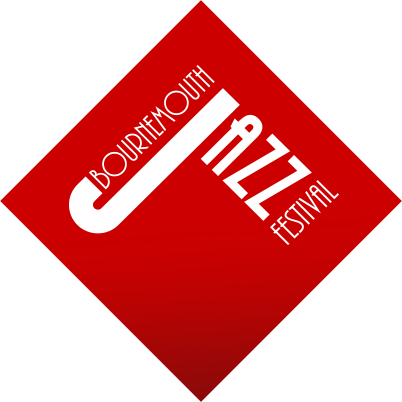 Bournemouth has a strong jazz scene scene made up of musicians, big bands and vocalists, when you marry this with a fantastic array of venues across the town it seems only fitting for Bournemouth Jazz Festival to invite a variety of nationally and internationally respected artists to make up a truly special UK line up.
Bournemouth Jazz Festival 2016 caters for all Jazz Fans from connoisseurs of modern Jazz, Global World Jazz to the toe tapping excitement of big band and swing, there's something for everyone.
Our work with Bournemouth Jazz Festival included a responsive website with integrated CRM capabilities, event listings, design support and email marketing.
www.bournemouthjazzfestival.co.uk
---
The Contract Lighting and Design Company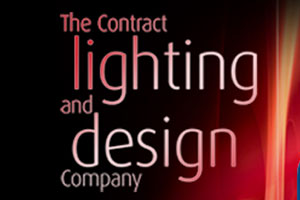 Contract Lighting is a designer and decorative lighting supplier with over 25 years experience in providing high quality contemporary and traditional lighting to the contract and domestic market. All of their ranges reflect the latest in lighting fashions from modern to classic, crystal to outdoor and the latest LED technology.
The Contract Lighting and Design Company also offer a bespoke service turning your ideas into reality along with full design facilities.
---
HBC – Hill Brush Company

The Hill Brush Company are a Royal chartered company who have been at the cutting edge of brushware production since 1922. HBC manufacture and supply their brushware products to over 85 countries worldwide. Their latest development is a range of highly specialised food safe products named 'Salmon Hygiene Technology' and is one of the most comprehensive food safe cleaning systems in the world. These products are manufactured to clean hygienically sensitive areas within food production facilities, catering establishments, hospitals and laboratories. One innovation of the Salmon Hygiene Technology range is the colour coded system covered by the FEIBP PHB Hygiene Charter making HACCP compliant and the products within the range are produced with only FDA approved materials. HBC are one of only a few manufacturers capable of producing these types of products. We were asked to produce an easy to understand video to highlight these features. www.hillbrush.com
---
Bournemouthtown.co.uk – The Ultimate online magazine

Rocket Digital Media are a well established local brand that offer a full range of promotion for business, organizations and events throughout the Wessex region and beyond. Their flagship product is bournemouthtown.co.uk which has just gone through a major redesign and platform upgrade. Working in conjunction with Chapter 2 design in Christchurch, Cracking Media has developed a robust platform that's ready to roll out nationwide as part of a plan to offer local people across the country their very own online magazine focusing on local events and local matters, because local does matter. Using a combination of news, weather, travel, events, guides and articles bournemouthtown.co.uk has a proven track record of bringing the local people together with local businesses to help boost the local economy and highlight the local skills that are available.
To help grow your business in the local area visit: www.bournemouthtown.co.uk
---
Mad4Dance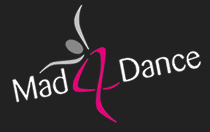 Mad4Dance is a dance school based in Christchurch offering professional dance training to children and adults of all ages in Street Dance and Contemporary, providing performance opportunities for those wishing to develop their ability and technique to a more advanced level. Julie Laming is the school's principal and founder and believes that dance is really effective in enabling people to have a greater confidence in themselves and in what they can achieve.
Cracking Media have helped Julie build a web site for Mad4Dance with an extensive video library which shows the very visual skills of dance off at it's best. Over the last year Mad4Dance has grown to include new dance techniques, extra classes and new teachers.
For further information on the latest shows or the classes contact Julie Laming at Mad4Dance.com
---
CELC UK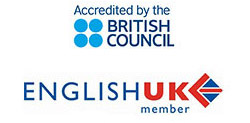 CELC UK is a long established English language centre based in Christchurch accredited by the British Council and also a member of English UK. CELC had long relied on word of mouth and making connections with people across the world to promote the school, a process that had kept them in business for over 30 years. Due to the change in the way global business is now done CELC felt it was important to use the new technologies on offer to present the school in a dynamic way and offer online course application, whilst also using email marketing to continue contact with their extensive database of past students and new contacts worldwide. See the CELC UK website at: www.celcuk.com
---
Durable UK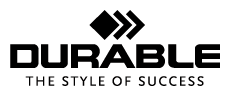 Durable UK has their head office in Ferndown and is the UK arm of a German company founded in 1920. Durable manufacture and supply office products to business, distributors and retail outlets such as Staples and WH Smiths. Durable's product range includes UK specific products which are not included in their European catalogues. Cracking Media provides product photography and video production services for these items, ranging from small product shots, full office mock ups using models to demonstrate usage, and promotional videos to demonstrate and better market Durable's products. The photography we provide is used for catalogue images as well as product packaging, so it's possible you've seen our work already and didn't know it. The promotional videos we film are used on the company's YouTube channel.
---