Which Networking Events are Best for You?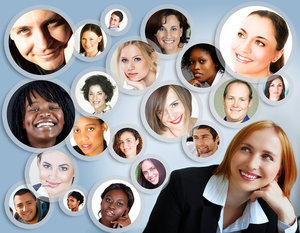 Ok, so you may decide, after an amount of deliberation, that networking is for you. You're psyched up, you've told yourself you can do this, grabbed a handful of business cards and walked out the door.
This is a great, but wait..! Where are you going..?
Research the type of networking events available to you, where they are and who's going. For example if you run a plumbing business it may not be effective to go to a wedding fair! You can start by Googling networking events in your area as well as contacting your local chamber of commerce to see what events they're running.
Also, if you really want to get proactive you can join a local business organisation such as the local Trade Association for your industry. These organisations are tailored to certain demographics, such as Photography, I.T or Retail.
From these associations you can find out about events that might help grow your connections and your business. Networking takes patience. It takes time to build meaningful relationships which is why it's so important to be committed to networking.
On the flipside don't spread yourself thin and go to every event out there. We know, as business owners, that time is precious, don't waste yourself on events that won't be beneficial to you.
That is, be selective about which events you go to. Ask yourself questions such as: How will this event grow my business? Will I connect with new people that use my services? Will I be able to learn something from going? Will I be able to grow my business by using the services of other attendees..?
If the answer to all of these questions is no, skip it and order a pizza…
Networking events come in all shapes and sizes! As do businesses! If you're a start- up company with a smaller budget you don't want to be paying a high attendance fee just for one event. Find the right fit for you; there are loads of free or low cost networking events around where you can quiz the serial networkers for knowledge on what might work best for you.
Networking events take place at different times of the day, so whether you're a morning person, an evening person or an all-day person there will be a networking event to suit you.